Click here to read our 2019 Mid-Year Newsletter
What's Happening
MOVING FORWARD
The first half of 2019 seems almost a blur as the flurry of activity has certainly increased at Involved for Life! As we're working through the labor pains of birthing a comprehensive women's healthcare center, the Lord has stretched us mentally, physically and spiritually to grow into this greater level of service and influence in North Texas.
While we're still searching for a new building to locate our expanded women's center, we are MOVING FORWARD to begin offering expanded services immediately at our Downtown Pregnancy Center. With that expansion came the movement to an Electronic Medical Record (EMR) keeping system, which we began in July 2019. We are also now an approved Medicaid provider and also a provider within the Healthy Texas Woman program, allowing us to receive reimbursement for medical services. God is so good!
One exciting addition to our medical services is Abortion Pill Reversal (APR). It is estimated that approximately 40% of all abortions now performed are via medical (AKA chemical) abortions: a two-step process that involves taking one medication on Day One at the abortion facility, followed by a second medication that causes a woman to go into premature labor on Day Two in the privacy of her own home and without direct medical supervision. The majority of abortionists are moving towards an increase in providing abortion pills over surgery, allowing a more far-reaching, less expensive mode of operation.
An interesting phenomenon has occurred. Women who take the first dosage of abortion-causing drugs have experienced immediate regret and begin searching for information on how to reverse the process. Involved for Life is part of a national network which refers women seeking reversal of this abortion process to us for immediate help. When we're able to see women before they take the second dosage, we can begin the abortion pill reversal protocol with an excellent success rate of saving the life of the baby in her womb!
Our Calling:  "Plant the good seeds of righteousness, reap the fruit of unfailing love, and break up your unplowed ground; for now is the time to seek the LORD, that He may come and shower His righteousness upon you."  Hosea 10:12
Our Goal: To serve the North Texas community through a first-rate, fully-comprehensive women's whole health clinic as a truly incomparable alternative to any other provider of women's health services, addressing the physical, emotional and spiritual needs of women through our Lifestyle Medical Model.
Services to be provided:
Currently we offer and will continue to provide:
Pregnancy testing and Medicaid verifications
Ultrasound (sonograms)
Screenings for STDs – Chlamydia & Gonorrhea
11 value Urinalysis (including but not limited to: protein, glucose, nitrites, leukocytes, blood, specific gravity, pH)
Options counseling – factual information regarding parenting, adoption and abortion
Prenatal classes
Parenting preparedness classes
Sexual health education
Referrals for housing, education, counseling, social services, mentoring, etc.
Curb service to college campuses of medical services
Post abortion healing and recovery classes
Sharing of the Gospel
Unconditional acceptance and love given in the name of Jesus Christ regardless of belief system, ethnicity, sexual orientation, or even what language is spoken
As participants in the Healthy Texas Women program, we will provide the following:
Full services* for ALL sexually transmitted diseases – (*Positive HIV cases will be referred to the Dallas County Health HIV Program.)
Breast and cervical cancer screenings
Clinical breast examination
Complete blood count
Lab tests as directed by mid-level provider
Screening and treatment for cholesterol, diabetes, and high blood pressure
Registered Diagnostic Medical Sonographer on staff for diagnostic gynecological ultrasounds
Full range of gynecological services, including well-woman exams
To be added at our new medical center:
Through the services of a Nurse Practioner, Nurse Midwife, Physician's Assistant and/or OB-GYN, we will provide full prenatal care for "4 trimesters" – all 3 trimesters of pregnancy and post-partum care. Deliveries will take place at an area hospital or birthing center.
Registered Diagnostic Medical Sonographer on staff to perform diagnostic prenatal ultrasounds
Referrals for complications in pregnancy – Baylor and/or Methodist Perinatologists
Prepared childbirth classes for our patients
Screening and treatment for postpartum depression
Our Promise:  "Behold, I am doing a new thing: now it springs forth, do you not perceive it? I will make a way in the wilderness and rivers in the desert."  Isaiah 43:19
Our operations are audited annually by an outside accounting firm. Copies of our most recent audited financials are gladly provided at your request. Additionally, our audited financial and operating records are reviewed by three additional professional organizations: ECFA (Evangelical Council for Financial Accountability) as evaluated as an organization in good standing, Excellence in Giving, who has awarded IFLI with their Seal of Transparency and Guidestar where we have earned a gold star ranking.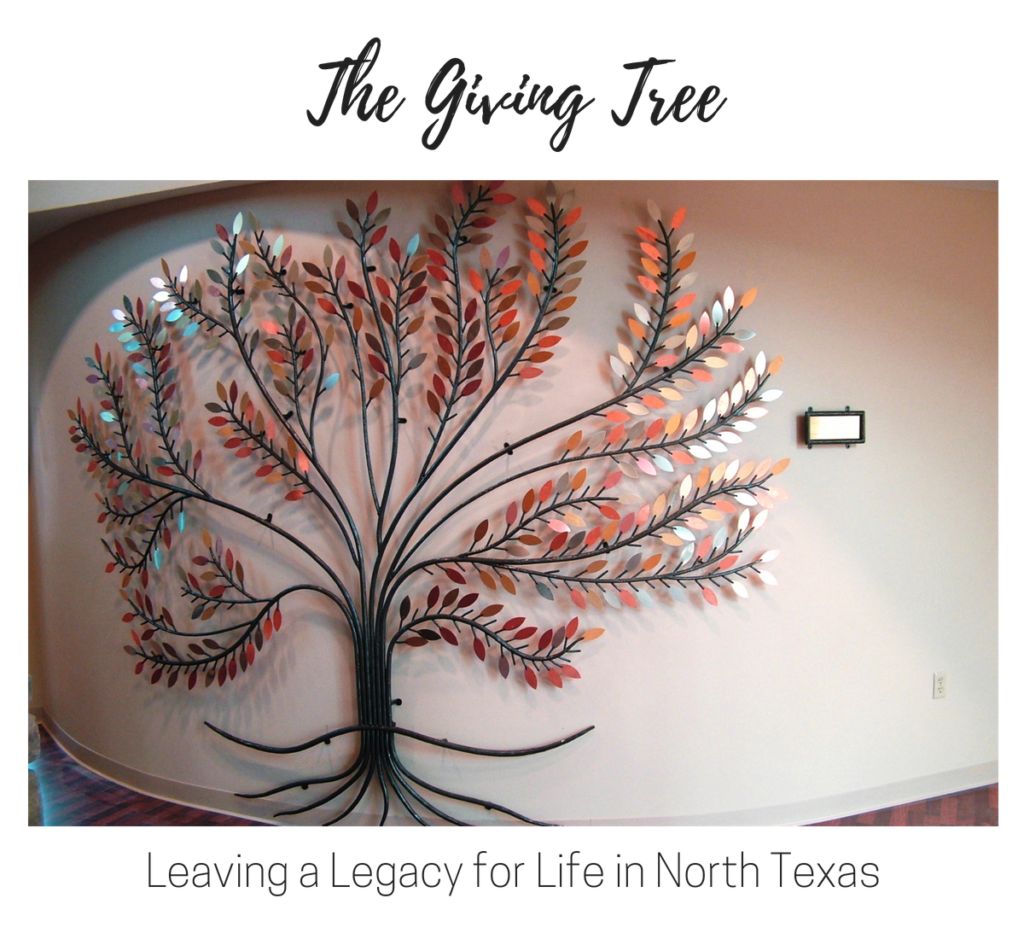 A beautiful metal sculpture will be displayed in the new clinic with the names engraved of those who financially partner with us in this mission.
Copper Leaves – $500 per leaf
Silver Leaves – $1,000 per leaf
Gold Leaves – $10,000 per leaf
Strong Branches – $50,000 per limb
Firm Foundation – $100,000 per root
Other naming opportunities are available. Cash and non-cash gifts are accepted.
Contact Carolyn Cline (ccline@firstdallas.org) or Vicki King (vking@firstdallas.org) for more information.