When the nurse performed the ultrasound, the scan showed a very small developing preborn that was just six weeks old. Then the baby's heartbeat came up on the screen, and the tears began to flood down her face. Joy found herself thinking, "This is a life. There's a heartbeat,
so it's a life, a person, a human being."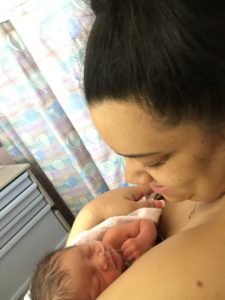 Joy shared, "I was broken before God. I wondered if I was capable of parenting." She confessed, "I could feel God, but I was still battling in wanting to not be pregnant." Later, Joy even went to an abortion clinic, but "just couldn't go through with it." She decided, "This is God's child," and began to make real changes in her life by going to church and getting into God's word. She returned to the DPC to attend prenatal classes and enjoyed the love and support she experienced.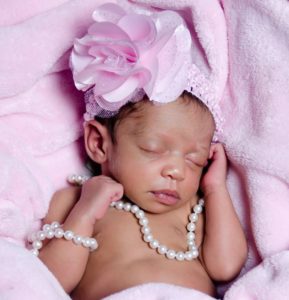 On June 29, 2016, precious Payten Marie entered this world. Joy says she is so grateful for the gift of Payten. "She saved me by changing my lifestyle. She's changed my perspective. She's helped me develop a tremendous respect for my mom and the way she raised me. She's helped me renew my broken relationship with my sister."
Joy added, "I want every woman to know they should come to this place – even if they're terrified – to get the support they need when trying to make this decision when you find you're pregnant and don't want to be. You need their love and support they provide. Choose life!"